EMAIL BLAST
Sign up for the monthly RPM EMAIL BLAST which includes information on special discounts, new prints, exhibitions, and other goings on in the world of music photography.
Subscribe today – Nov. 25, 2021 – and you could win a copy of Alec Byrne's acclaimed book LONDON ROCK: The Unsee Archive.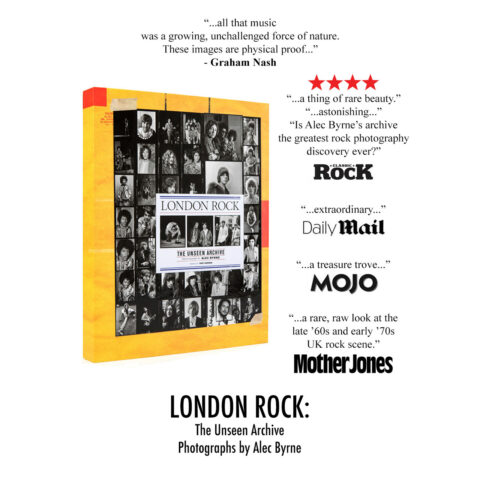 RPM will never share your information with a third party.
PREVIOUS BLASTS
July. 15, 2021 – Norman Seeff Color Collection / Who's Next / Museum of the Sixties
Mar. 26, 2021 – The Rolling Stones: Live at the Marquee / Kat Benzova "Behind the Lens"
Mar. 12, 2021 – RPM Podcast / Jim Marshall Signed Print Collection / Jim Morrison Collected Works
Jan. 8, 2021 – David Bowie Birthday Print