WHY THE WORLD NEEDS A ROCK PHOTOGRAPHY MUSEUM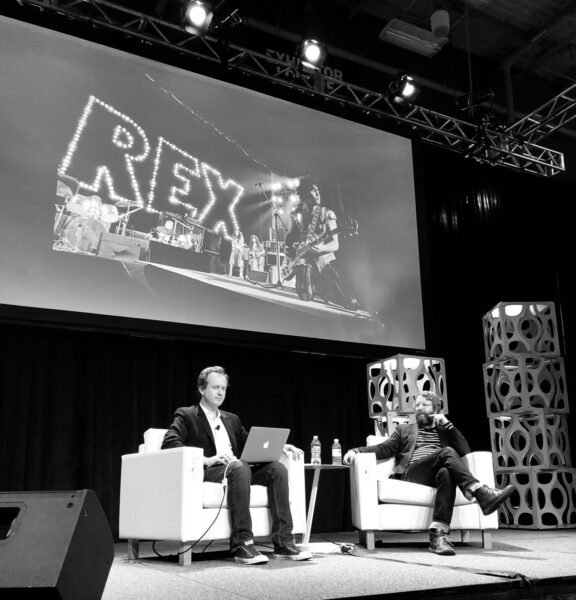 When you think of 'The Beatles' what comes into your mind first, a sound or a picture?
The cultural impact of rock and roll is undeniable – aftershocks from the initial quake in the 60s and 70s ripple out to this day, over a half century later. The companion piece to this musical legacy is the photography that both documented and promoted it. It's the visual yang to the sonic yin.
The audio portion of rock and roll is well preserved; the visual, less so. The imagery, from the 60s and 70s in particular, was captured primarily by freelancers. A few were able to become legends in their own right and their work is treated accordingly. The archives of the rest are literally scattered all over the planet in home offices, attics, garages and basements. The youngest of these artists is in their late 60s, the future of their work often in question.
Our vision of the Rock Photography Museum (RPM) is of an institution that will preserve, promote and present the photographic legacy of rock and roll: preserve through the proper storage and archiving of the physical material; promote the work through book and film projects and licensing to third parties; present in the form of regular exhibitions in a permanent, physical space so that the public can enjoy the work in a museum type setting.
(Introduction to the presentation "Why the World Needs a Rock Photography Museum" which launched RPM at the 2019 SXSW conference in Austin, TX.)
To find out more, contact us.
DREW EVANS
Drew Evans has been in the photo licensing and fine art print sales business for over 20 years. He rediscovered the rock photography archive of Alec Byrne and co-edited the resulting critically acclaimed book, LONDON ROCK: The Unseen Archive (Insight Editions). Through his former company, überARCHIVES, Drew arranged scores of both licensing placements and fine art print sales for a small roster of photographers with under-seen archives including Alec, Guy Webster, Kevin C. Goff, Ave Pildas and others, with record companies, book publishers, documentary film projects, feature films, local businesses and private collectors. He will continue to provide these services for a growing roster of clients through RPM as he works to realize the vision of a unique and muti-faceted company devoted to music photography.
Steven Walker fell in love with Austin while touring as the guitarist for Modern English. As a professional musician for over twenty years with the likes of Modern English and Britpop darlings The Auteurs, Steven's love of photography began while documenting life on the road to ease the boredom that comes with constant touring. After taking a break from life on the road, Steven managed a highly successful gallery in London's exclusive Chelsea neighborhood dealing with top international interior designers. Steven continued to pursue his love of rock photography. He started shooting bands in his home town of London and soon became a published photographer. Over the years Steven amassed a wealth of experience in the world of rock and roll, gallery management and rock photography. And so, Modern Rocks Gallery is a unique marriage of his life loves in his favorite city.
HUGH BROWN
Hugh Brown has been designing music packaging for a long time. Long enough to have designed cassettes and long boxes but not long enough to have done 78s. For many years he was the Creative Director of Rhino Records, the best known and most successful archival and reissue label in the world. His groundbreaking and whimsical designs, have led to 11 packaging/design Grammy nominations and three wins. He has won over 50 other awards from Print Magazine, I.D. Magazine, Communication Arts, AIGA, and many others. He has consistently raised the bar for product packaging in the entertainment industry.